Ring Sizing Guide
April 25,2023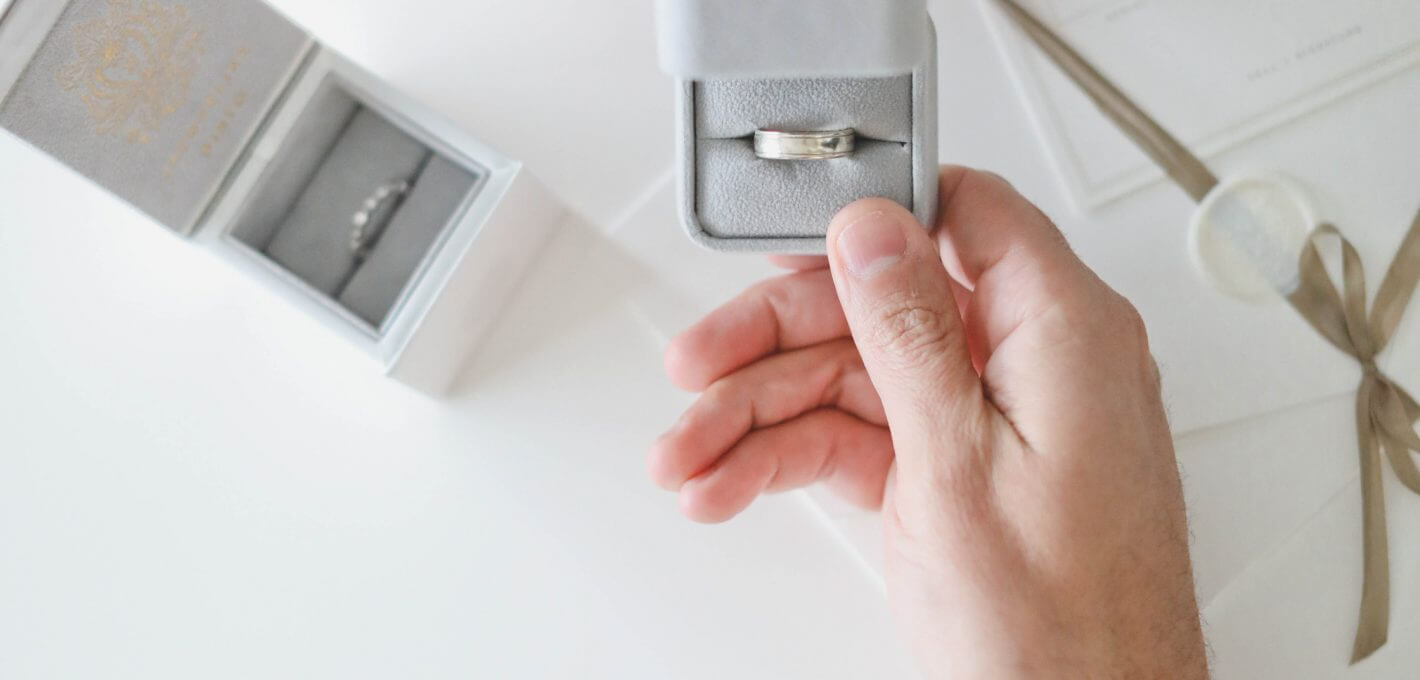 Ring sizes follow a sequence of numbers (and decimals) that range from size 3 to 16 for adults. Women's rings are generally between sizes 3 and 9, while men's rings are commonly sized between 8 and 14. A ring size 3 fits a finger that is 14 millimeters in diameter, and so on. While, the standard ring size for women falls between 5 and 7, it's better to get an exact ring measurement before making a purchase, as resizing services may not always be available at stores.
Before You Measure Your Ring Size, There Are A Few Things You Should Keep In Mind:
Your knuckle:

If your knuckle is on the larger side, you should consider half a size larger than what your finger indicates; otherwise, you won't be able to slide a ring into the right place. Your knuckle is larger than the base of the finger; measure both places and choose the size between the two.

Measure your finger multiple times: We recommend measuring your finger three to four different times because the size fluctuates depending on temperature: Cold weather can cause your fingers to shrink, while warm weather or water retention caused by liquids, medications, or illness can cause finger swelling.
Left vs. right hand: The fingers on your predominant hand lean to the larger side than those on your non-predominant one. 
How To Measure Ring Sizes At Home From Scratch:
To find your size, wrap a string (or measuring tape) around the finger's base on which you will have the ring. You want the non-elastic string to be comfortable but not tight. 

Use a pencil to mark where the tape overlaps or cut the piece of string with scissors. 

Measure the string in millimeters. 

Compare your millimeter reading to our ring size table to find your perfect ring size. 
Do not measure the circumference with an elastic band or floss as they can stretch. If you do, your measured size may be larger than your actual finger, and the ring you purchase may be too large.
How To Measure Ring Sizes At Home With Another Ring:
Measure the inside of another ring you own that fits using a tape measure and our table ring sizer. The ring should fit your finger adequately: comfortable enough so it won't fall but loose enough to slide over your knuckle comfortably.
If you are in between ring sizes, we suggest you size up.
What Is Ring Resizing?  
Ring resizing is a process in which your metal ring is manipulated to fit a larger or a smaller finger. As a result, your ring may be somewhat thicker or thinner after resizing. These changes are often visually imperceptible.